Immediate connection with Zwitserleven.
Koos Hendriks is the owner and initiator of Snowworld, the company behind the large indoor ski halls in Landgraaf and Zoetermeer. As financial director, Wim Moerman was responsible for the choice of a pension insurer. The choice fell on Zwitserleven.
The Zwitserleven experience of Koos Hendriks and Wim Moerman
Koos Hendriks: "I started Snowworld in 1996. The idea of building a ski slope with real snow on it actually came up on a skating rink. Snowworld is actually a combination of several things: skiing, catering, halls, hotel, fitness and wellness. A completely new concept. Many people weren't too keen on the idea back then. But I persevered and it turned out to be a great success."
Koos Hendriks: "I started out with two ski runs in Zoetermeer. After that, the branch in Landgraaf. From there we continued to grow. Our concept is now being copied all over the world. We are often asked to share our knowledge and experience."
Wim Moerman: "In the high season we have more than a thousand employees, in the low season we have about 300. Among the permanent staff is a lot of catering staff, but we also employ many ski and snowboard instructors. I think we are one of the biggest winter sports schools in the world."
Wim Moerman: "For a very long time we did not have a pension scheme. We were covered by the collective bargaining agreement for the hospitality industry. A number of employees were able to participate in the pension fund for the hospitality industry, but there were no arrangements at all for all the others. When we had the chance to draw up our own employment conditions, we seized it with both hands. It gives us much more flexibility, including to introduce a pension scheme for everyone."
Wim Moerman: "In our search for a pension insurer, we invited several parties. It soon became clear that we clicked best with Zwitserleven."
Koos Hendriks: "As winter sports lovers, the name Zwitserleven obviously appealed to us."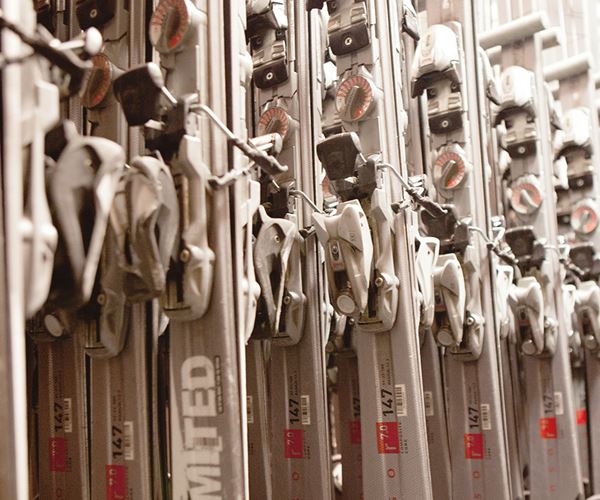 "The quality of the people and the transparency offered by Zwitserleven were decisive for us."
Wim Moerman: "Haha ... No, of course we went through the whole process with great care. For us, the skills displayed by the people and the transparency offered by Zwitserleven were decisive. We have a very simple product. This means the percentages had to be very clear: what part of the premiums would go into the fund, what would be the fees for Zwitserleven, , what would be the risks. Zwitserleven was very open about that. At the time, Zwitserleven also invariably emerged as one of the best in comparisons. That also played a part in our choice, of course."
Wim Moerman: "We ourselves explained the scheme to our employees. With the support of Zwitserleven. For many, it was their first pension scheme, which, of course, made the discussions easier. We have not really received a lot of reactions about the new pension scheme. We have a fairly young workforce. For many of them a pension is something that happens later in life."
Thinking ahead
Wim Moerman: "Now that all the arrangements are in place, we hardly have to worry about it any more. The contacts with Zwitserleven are mainly about reporting any changes. That's just fine. We are satisfied with the scheme and will keep it this way. No exciting developments in that department."
Koos Hendriks: "There are a number of exciting developments in other areas, though. In Landgraaf and Zoetermeer we want to expand and develop an outdoor park. And we are in the process of setting up offices in Paris and Barcelona. We are constantly seeking out new growth opportunities.
Koos Hendriks: "The secret of our success? Definitely our sportsmanship and our enthusiasm. You'll find me on the slope once a week. This is the only way to see if the quality is right. If customers are satisfied. You'll find this enthusiasm in everyone on our team."
Snowworld is a client of Zwitserleven PPI and has opted for Zwitserleven Nu Pensioen.